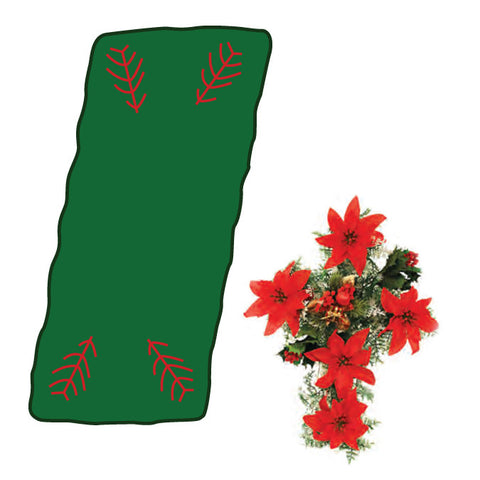 03B - Deluxe (12" Thick ) Fresh Evergreen Blanket w/ Poinsettia Cross
---
Choose this fresh Evergreen blanket to adorn the grave of your loved one. It is made from real natural evergreen boughs, features a Poinsettia Cross, and will provide coverage of the space throughout the winter. Deluxe blankets are approximately twelve inches thick and show up especially well in our deep Winter snows.
NOTE: All decorations ordered online will be placed on grave sites beginning in early December of this year and will be removed and discarded starting on March 1 of next year. If you wish to keep your decoration, you must remove it before March 1 next year. Mount Hope Cemetery cannot retrieve or store any decorations.
DISCLAIMER: All sizes are approximate. Mount Hope Cemetery reserves the right to substitute any item for an item of equal value.
---